The Voluntary Carbon Market Rankings winners 2022 have been released, and once again, congratulation to South Pole for being named Best Project Developer for Renewable Energy – eighth year in a row!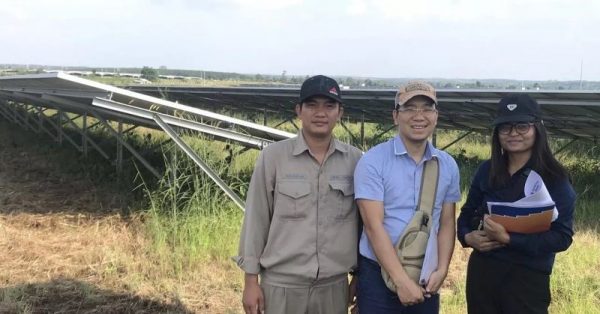 For over 16 years, South Pole has been engaged in carbon markets and is today a leading developer of carbon offset projects globally. This includes a portfolio of more than 350 renewable energy projects that avoid greenhouse gas emissions, including many renewable energy projects in Vietnam.
An example of a South Pole's renewable energy carbon credit project in Vietnam is the Dai Hai solar power project, which was developed and registered under the Verified Carbon Standard in collaboration with Energy and Environment Joint Stock Company.
"Dai Hai Power Development and Investment Joint Stock Company has cooperated with South Pole since 2019. South Pole supported us in developing and registering two solar power projects in Central Vietnam under the Verified Carbon Standard. These projects have successfully contributed to creating jobs and green energy, as well as to fighting climate change. To date, more than 100,000 carbon credits have been issued and traded on the voluntary carbon market from our projects. This is a meaningful additional source of income for us that reaffirms our company's sustainable development orientation" said Le Thi Thu Giang, Deputy General Director of Dai Hai Power Development and Investment Joint Stock Company.
Trinh Nam Phong
Source: https://www.southpole.com/news/south-pole-named-best-project-developer-for-renewable-energy
2,162 views, 6