On December 2, 2022, Ms. Dang Hong Hanh, Co-Founder – Managing Director of Energy and Environment Consulting Joint Stock Company (VNEEC) presented the topic "Carbon credit development and The role of Carbon credits in GHG emission reduction" under the course "Australian Scholarship Program Course on Carbon Market Operations and Cooperation Mechanisms under the Paris Agreement" offered by the University General Curtin in collaboration with the Ministry of Natural Resources and Environment (MONRE) and the Aus4Skills Program organizes to support MONRE in developing a carbon market towards accelerating the energy transition and achieve the committed to net zero emissions (Net-zero target) by 2050 of Vietnam.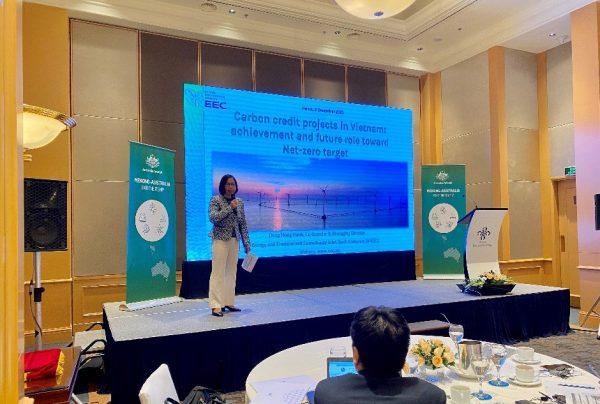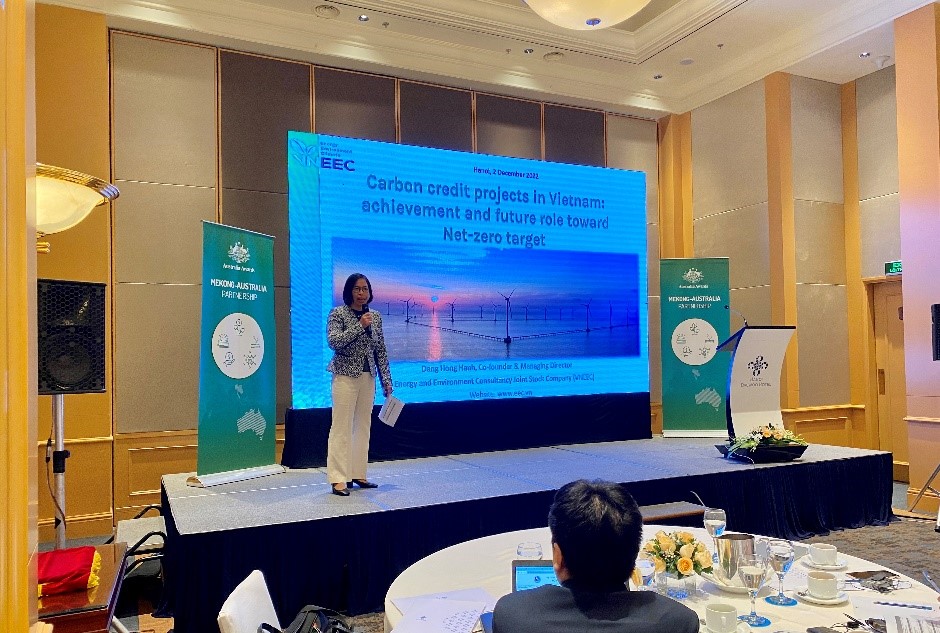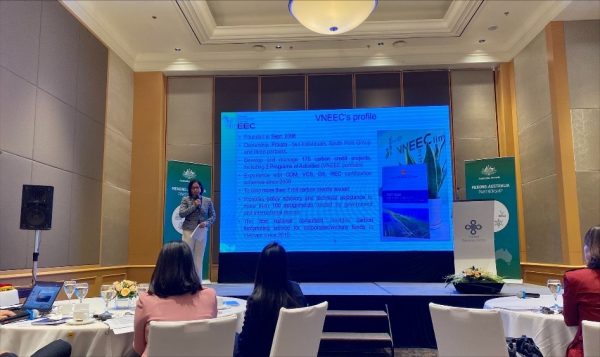 Some pictures of the training course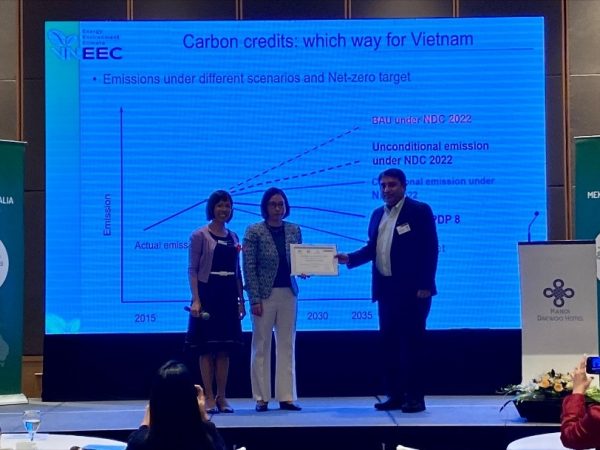 Through the presentation, Ms. Dang Hong Hanh, gave an overview of the activities aimed at generating Carbon credits under the Compliance Carbon Standards (CDM, JI..) and Voluntary carbon standard (VCS, GS, GCC…) as well as the current status and trends of the Carbon credit market. Especially in the presentation, the issues in the transition of CDM projects in Vietnam under the framework of the Paris Agreement and the impact of this transition on the implementation of the Nationally Determined Contribution – NDC) have been in-depth analyzed to help stakeholders raise awareness and prepare for the transition of these projects. In addition, the scenarios for the development of domestic carbon credit standards, and the pros and cons of each scenario for the development of domestic carbon standards were also analyzed to provide an overall picture of the role of carbon credits, advantages, and challenges of this mechanism in developing Vietnam's domestic carbon market in order to achieve the Net-zero commitments by 2050 of Vietnam.
1,797 views, 4