On 23 March, 2022, VNEEC will coordinate with Dynam Capital, a partner-ownership whose managing Vietnam Holding Limited (VNH) investment fund, to organize a webinar "Towards Net-zero and Enterprise's Strategy" in response to the national commitment to climate change and fulfill the commitment of responsible investors.
---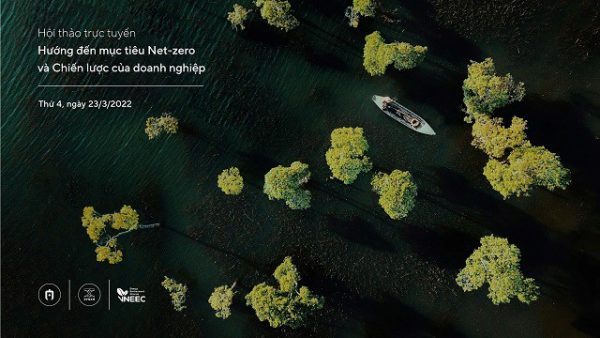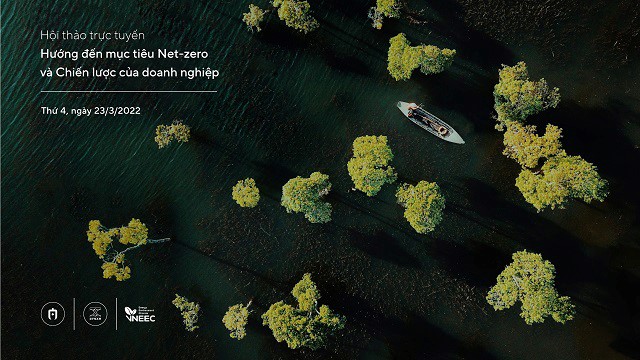 Vietnam is one of the countries whose socio-economic is heavily affected by climate change. Therefore, it is very necessary to be proactive and positive in responding to climate change through participating in international conventions and promulgating policies to adapt to climate change.
In November 2020, Circular No. 96/2020/TT-BTC issued by the Ministry of Finance  to guidance on disclosure of information on the stock market, which requires listed companies to disclose data on total direct and indirect greenhouse gas (GHG) emissions in their annual Environmental, Social and Governance  report (ESG).
At the summit on climate change within the framework of COP26 in Glasgow, Scotland, Prime Minister Pham Minh Chinh also made Vietnam's strong commitment to respond to climate change and affirmed that Vietnam will develop and implement measures to reduce GHG emissions, including the implementation of mechanisms under the Paris Agreement, to achieve Net-zero target by 2050.
With the above context, this is both opportunities and a challenges for responsible investors. From the necessary to develop a strategy to reduce GHG emissions to contribute to the overall development goals of the country and to respond to the national commitment on climate change, Dynam Capital and VNEEC are going to coordinate to organize the Webinar on Wednesday, 23 March, 2022 from 10:00 to 11:30 (GMT+7) with the goal of:
Update new regulations related to climate change in Vietnam to guests from listing corporate bonds;
Discuss solutions for businesses to contribute to the national commitment to Net-zero emissions by 2050; and
Share lessons and practical experiences in building emission reduction roadmaps of enterprises.
The conference is held online on the Zoom platform with the following schedule:
10:00 – 10:10
Opening

Mr. Vu Quang Thinh, Director of Dynam Capital

10:10 – 10:25
Vietnam's commitment to greenhouse gas reduction: Opportunities and obligations of enterprises

Ms. Dang Hong Hanh, Co-founder of VNEEC

10:25 – 10:40
Enterprise GHG Inventory: Fundamentals and Good Practice

Ms. Nguyen Hong Loan, GHG inventory expert

10:40 – 10:55
Developing an emission reduction strategy: Experience from NS BlueScope Vietnam

Mr. Nguyen Tran Trung, Director of Sustainable Development & Social Responsibility NS BlueScope Vietnam

10:55 – 11:30
Discussion session between speakers

Q&A session
We cordially invite you to join the Webinar by following the registration link: https://bit.ly/3CzwdpF.
2,220 views, 2